S.2122
—BEEPLE
PRESENTED BY THE REEFLINE WITH FAENA ART
MANIFESTING A NEW FORM OF STORYTELLING THAT MESMERIZINGLY UNFOLDS BEFORE OUR EYES, BEEPLE'S CLIMATE-CENTRIC S.2122 UNVEILS A FUTURE REALM SUBMERGED BY RISING WATERS, ILLUSTRATING HUMAN RESILIENCE AND ITS INNATE ABILITY TO THRIVE DESPITE THE GROWING CLIMATE CHALLENGES.
ARTIST STATEMENT
S.2122 is meant to be a realistic view on the future of climate change. One where both the real severity of the problem is represented, yet also the sure will and strength of the human species to survive is also made evident. The artwork represents a vision of society 100 years in the future. The sea levels have continued to rise so many people are living in stacks of apartments, mostly staying inside enamored by the flashing lights of VR. As culture and technology have continued to combine and propel each other, modern life has become a mix of the mundane and unrecognizable with robots walking as zombies while brains float in spheres drifting through the air attached to autonomous drones. This is a dynamic artwork that will change once every 5 years over the course of the next 25 years, with the water level increasing 20% each time until the tower is completely underwater. However, despite this the people will still be alive, having adapted to this new reality. My hope is that artwork initiates a more nuanced conversation on climate change that includes the recognition that while we might fuck things up, humans are a scrappy bunch and will do what it takes to survive.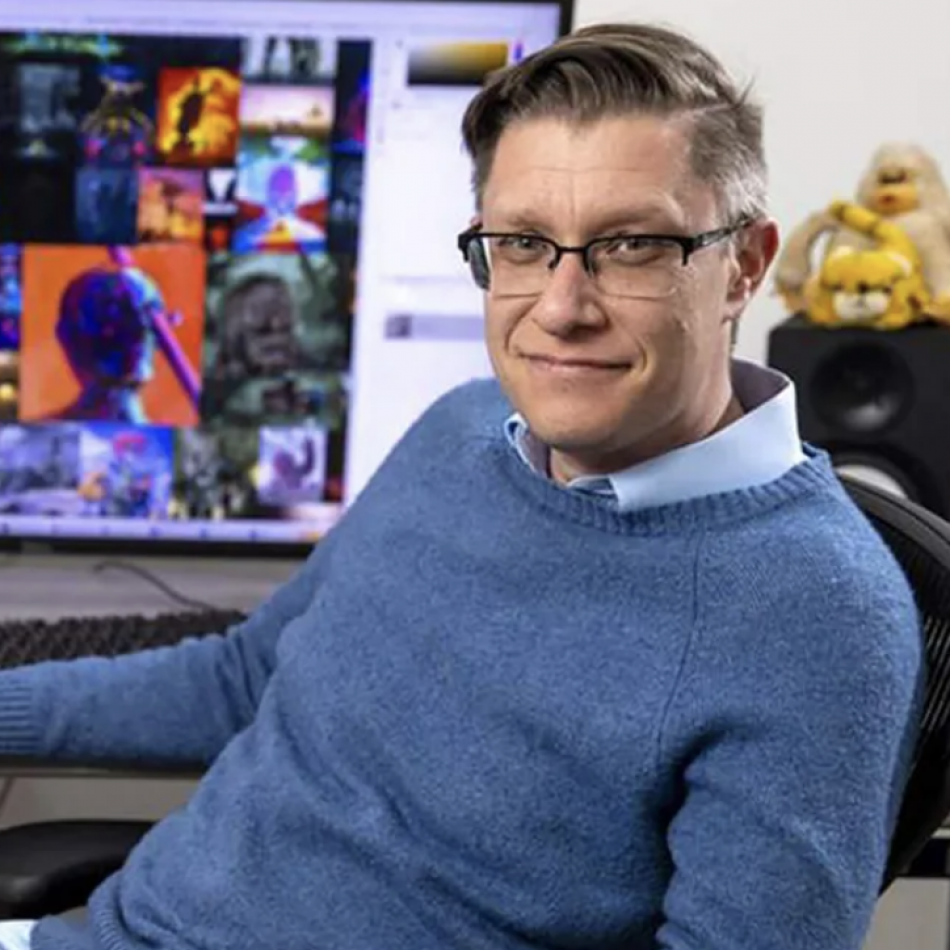 about the artist
Beeple is Mike Winkelmann, a graphic designer from Charleston, SC, USA who does a variety of digital artwork including short films, Creative Commons VJ loops, every day and VR/AR work. After he began releasing a set of widely used Creative Commons VJ loops he has worked on concert visuals for Justin Bieber, One Direction, Katy Perry, Nicki Minaj, Eminem, Zedd, deadmau5 and many more. One of the originators of the current "everyday" movement in 3D graphics, he has been creating a picture every day from start to finish and posting it online for over ten years without missing a single day.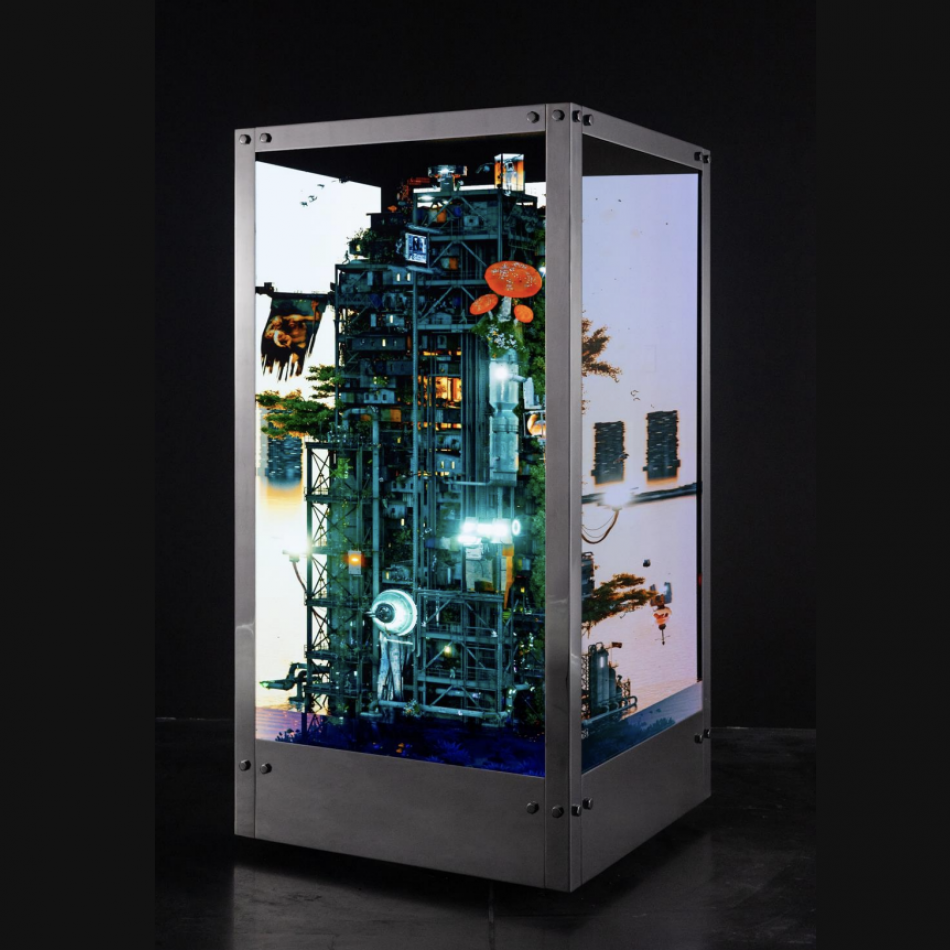 ABOUT THE REEFLINE
Founded by Ximena Caminos, the ReefLine is a 7-mile underwater public sculpture park, snorkel trail, and artificial reef which will provide a critical habitat for endangered reef organisms, promoting biodiversity, and enhancing coastal resilience. This series of artist-designed and scientist-informed artificial reefs will demonstrate to the world how tourism, artistic expression, and the creation of critical habitat can be aligned. The ReefLine is a singular investment in civic infrastructure, public art, and environmental protection that will pay dividends over the coming decades and attract ecologically minded tourists and art lovers. www.thereefline.org