Faena Prize for the Arts 
WINNER 2022
Paula De Solminihac
FIRST MIAMI EDITION PRESENTED BY BOMBAY SAPPHIRE
$100,000 AWARDED FOR CREATION OF A NEW PROJECT AT FAENA MIAMI BEACH
SPECIAL MENTION TO PALOMA BOSQUÊ (BRAZIL)
November 29th - December 4th
10 AM - 8 PM
Faena Beach
Sunrise Breathing with Stephi Wald
November 30th - 7AM
Jury Talk
November 30th - 11AM
Sunset Breathing with Stephi Wald
November 30th - 5:30 PM
Intimate Sunset jazz concert celebrating Morning Glory
December 2nd - 6PM
Following the evaluation of more than 395 proposals from over 72 countries around the world, artist Paula de Solminihac, who lives and works in Santiago (Chile), was selected as the 2022 wininer by a jury of leading figures from the international art world.
Founded in 2012, the Faena Prize for the Arts supports and commissions artists across the world at any stage of their career. The Prize winner is awarded a total of $100,000 and, thanks to all of the support we received last year´s Faena Art Gala, the project will be exhibited for the first time in Miami during Miami Art Week 2022.
The Faena Prize recognizes artistic experimentation encourages post-disciplinary and temporal exploration, and promotes inquiry of the multiple links between art, technology, and design.
This year´s Prize is curated by Direlia Lazo and the jury was comprised of Cecilia Alemani (Curator of the 59th Venice Biennale); artist Alexandre Arrechea; Caroline Bourgeois (Chief Curator of the Pinault Collection); cultural place-maker Ximena Caminos; Chus Martínez (Director Art Institute at the FHNW Academy of Art and Design, Basel); and José Roca (Artistic Director 23rd Biennale of Sydney).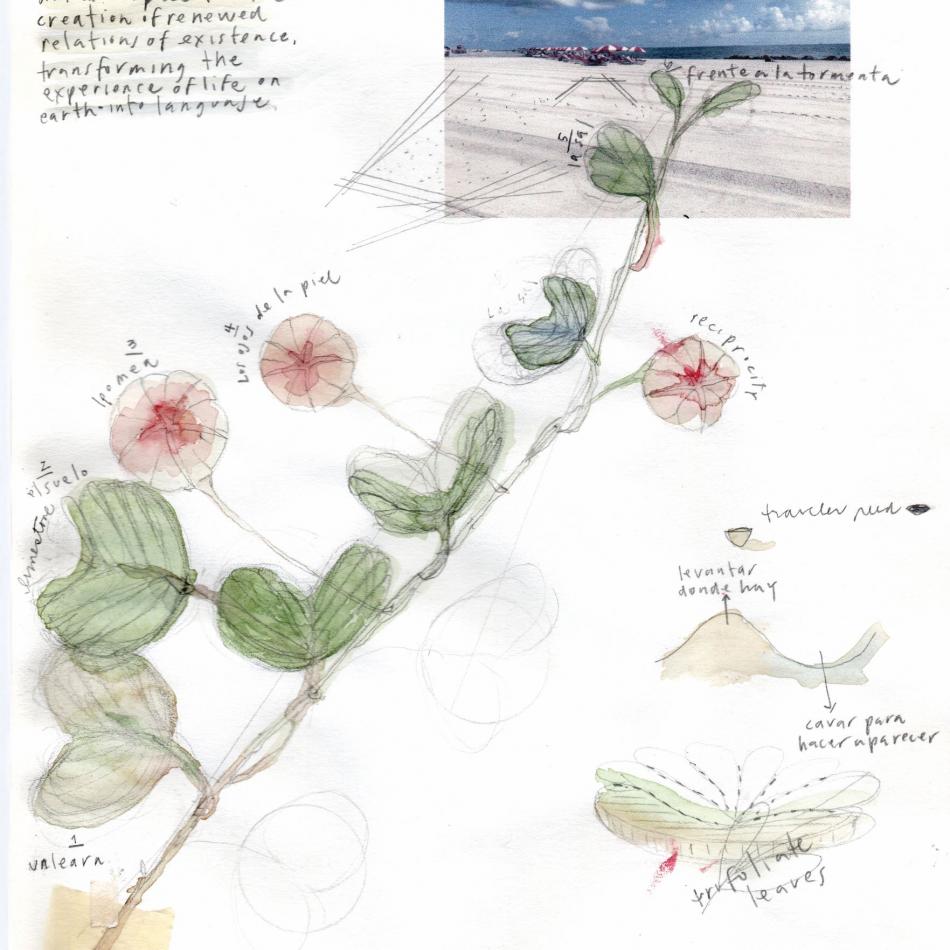 ABOUT PAULA DE SOLMINIHAC
Paula de Solminihac (Chile, 1974) is a visual artist and Associate Professor at the School of Art, Pontifical Catholic University of Chile, and Executive Director of Nube Lab, a nonprofit organization devoted to work in art and education.
Since 2000, she has been conducting constant research into ceramics and particularly their material and symbolic transformation processes. This has led to the recognition of a type of artistic practice associated with research into the creative processes in art and the conflicts between nature and culture.