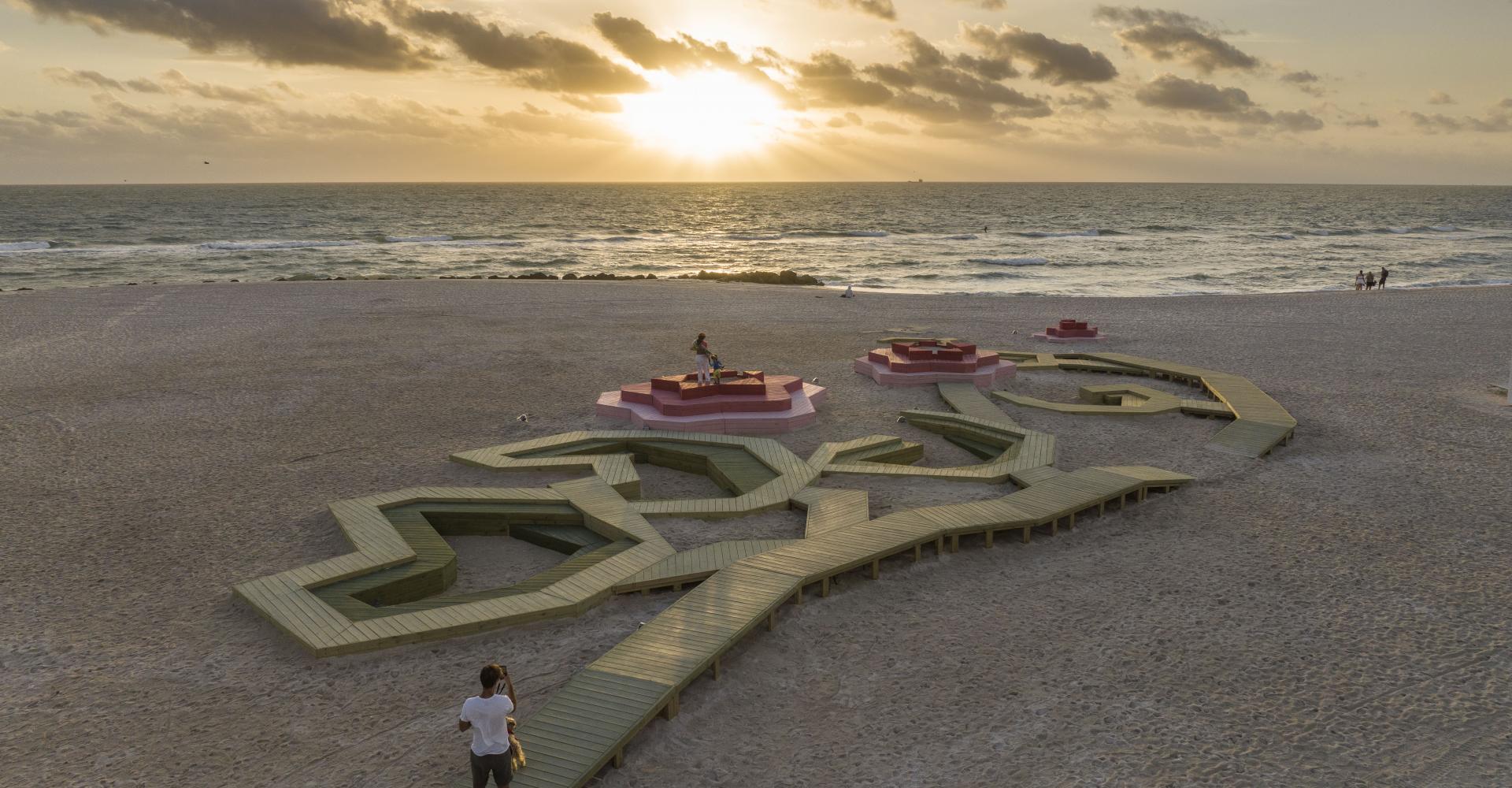 Faena Prize for the Arts 
WINNER 2022
Paula De Solminihac
FIRST MIAMI EDITION PRESENTED BY BOMBAY SAPPHIRE
$100,000 AWARDED FOR CREATION OF A NEW PROJECT AT FAENA MIAMI BEACH
SPECIAL MENTION TO PALOMA BOSQUÊ (BRAZIL)
Following the evaluation of more than 395 proposals from over 72 countries around the world, artist Paula de Solminihac, who lives and works in Santiago (Chile), was selected as the 2022 wininer by a jury of leading figures from the international art world.
Founded in 2012 and awarded biennially, the Faena Prize for the Arts recognizes artistic experimentation, encourages post-disciplinary and temporal exploration, and promotes inquiry into the multiple links between art, technology, and design. One of the Americas' most prestigious art awards, the Faena Prize for the Arts is offered to artists at all stages in their careers to engage in critical reflection on the present moment and its ever-changing nature, with Faena Art awarding the winner a total of $100,000.
The Faena Prize recognizes artistic experimentation encourages post-disciplinary and temporal exploration, and promotes inquiry of the multiple links between art, technology, and design.
The first edition of the Faena Prize focused on Argentina, the second on Latin America, and the third was open to the world. The prize is now biennial and international, seeking to generate dialogues across geographical boundaries. Presented for the first time in Miami by Bombay Sapphire, this edition of the Prize called on multidisciplinary artists to imagine site- sensitive works addressing the concept of home, in dialogue with the Faena Beach, and to engage with cultural and urban conditions in the city of Miami.
Times have changed, and concepts like "home" as a feeling of immediate belonging have garnered significant relevance in our lives. Our relationship with the urban environment has become more meaningful, and with it the sense of belonging that can be activated by public art. What we call "home," what resembles "home," what makes us feel "home" defines us physically and emotionally, both as individuals and as a community. We are progressively transitioning from ways of seeing to ways of experiencing and engaging with nature and our immediate surroundings more consciously and in co-existence.
Morning Glory by Paula de Solminihac draws attention to the urgent matter of our plant ecosystem. Created in collaboration with architect Vicente Donoso, the installation takes the form of the Beach Morning Glory, a trailing evergreen vine omnipresent across the beaches of Florida and the world thanks to its floating seawater- resistant seeds. Composed of wooden decks resembling the flowers and leaves of the Beach Morning Glory, De Solminihac's site-responsive topographic installation invites endless interaction and play for everyone on the beach, with such diverse ability-inclusive activities as playing, resting, watching, walking, and listening.
This Prize was curated by Direlia Lazo and the jury was comprised of Cecilia Alemani (Curator of the 59th Venice Biennale); artist Alexandre Arrechea; Caroline Bourgeois (Chief Curator of the Pinault Collection); cultural place-maker Ximena Caminos; Chus Martínez (Director Art Institute at the FHNW Academy of Art and Design, Basel); and José Roca (Artistic Director 23rd Biennale of Sydney).