Exhibition
Zonez V4 by Suzi Analogue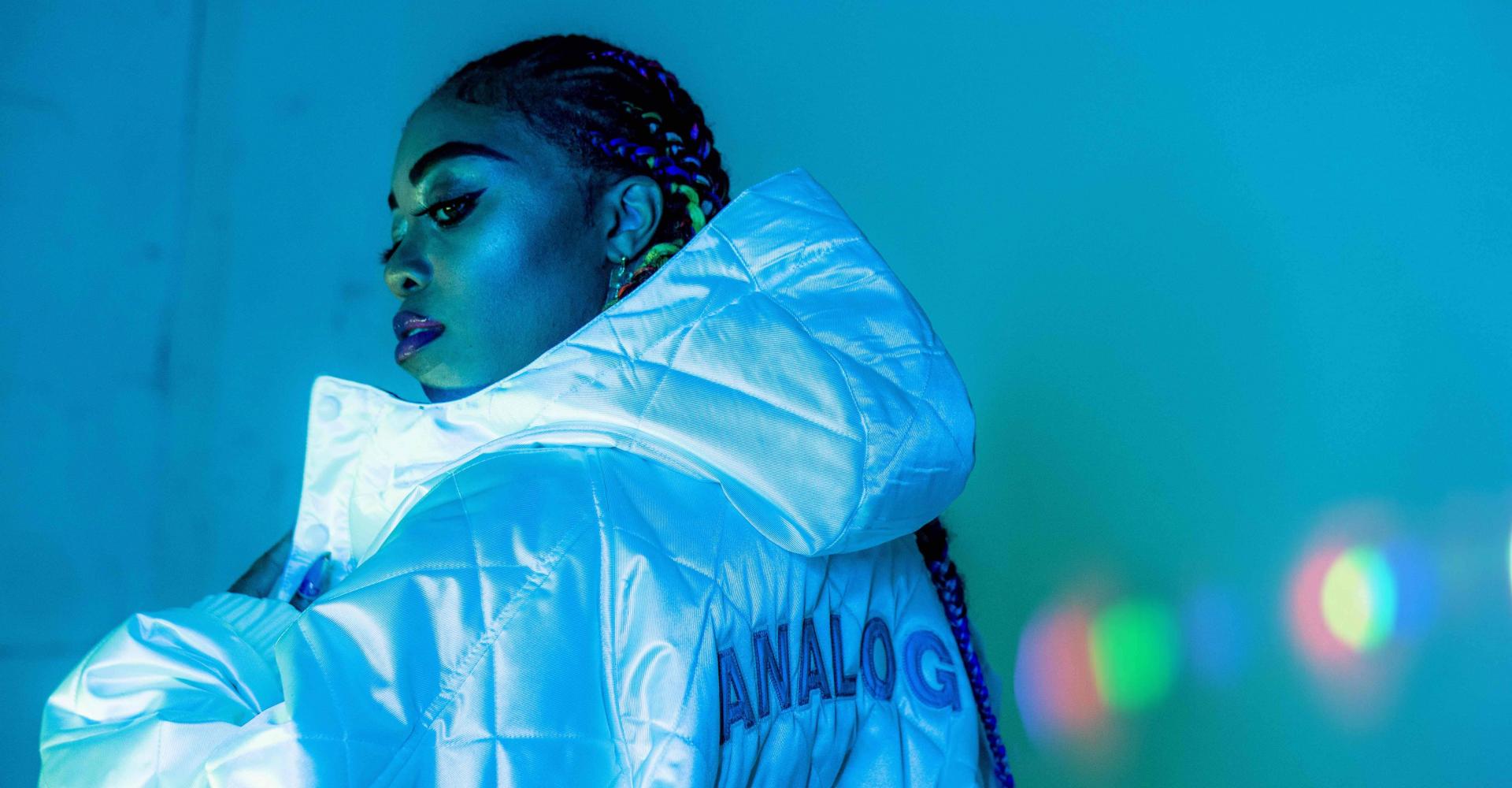 Faena Theater
3201 Collins Avenue, Miami Beach
Entrance on 32nd Street
9:00 PM – Midnight
ZONEZ V4, the newest audio/visual 'moodboard' from producer Suzi Analogue reveals the multifarious experience of the empowered femme identify, mind, body and soul-set to an energizing electronic soundtrack produced entirely by Analogue using the latest innovations in music technology. Elements of motion picture, entirely filmed by femme-identifying creatives living in Miami are paired with live dance and movement in multimedia experience that is equal parts performance, politics and party.
The evening will include special performances by Pam Jones, India Sky and Suzi Analogue with visuals by Helen Peña for (F)empower, Kristabel Delgado, Souldreamin & Dana Goldstein.
About Suzi Analogue
Suzi Analogue is a rarity within modern-day electronic music: a prolific black woman singer, songwriter, beatmaker and creator of Never Normal Records who draws from house, footwork, rap, reggae & film to make conceptual music that amplifies her special personal stories.
True to her name, Suzi releases much of her music on formats like tape & vinyl on Never Normal Records, which have found success from the Billboard charts to BBC Radio playlists & places like Boiler Room to New York Fashion Week shows, like the widely-celebrated designer CHROMAT S/S18 Serenity collection for which Suzi composed the live score.
Originally, born in Baltimore, MD, she has resided in numerous cities including Philadelphia, Tokyo, New York, & Miami . She's traveled to Uganda, the Netherlands & more cities to perform & lead music production courses. Cities influence Suzi's global & inclusive style - fusing soul, hip-hop and vocals with synthesizers and electronic bass instruments into new worlds.
Born Maya Shipman, she dubbed herself Suzi Analogue in tribute to RZA's moniker Bobby Digital. Analogue debuted publicly in 2009 as part of the Klipmode collective along fellow experimental hip-hop producers Knxwledge, Devonwho, and Mndsgn. Suzi's global music collaborations continued as the world tuned into her tracks like Onra "Vibe With U" down to her 7" debut "NNXT" ft "The Program" with Georgia Anne Muldrow & Dudley Perkins. She has innovative recordings with DJ Earl, TOKiMONSTA , and has toured with Sylvan Esso, Princess Nokia, Bonobo and more.