Dirt's Dive
Kelly Breez
FAENA ART PROJECT ROOM
Kelly Breez's assemblage turned the Project Room into a space that pays homage to the long lost bar scene of old South Florida. One of the first kinds of community spaces, the bar is a place where people gather and tell stories, and Breez's installation is a celebration of that. The bar as a communal space recounts both a familiar and an unfamiliar tale—a mysterious meeting place where relationships begin and end, wars are started and ceased, business deals made and broken. 
By building out elements that make up a scene and staging cutout figures, Breez created a diorama of sorts, featuring both new work and using found objects, ultimately luring people in with a narrative that can be appreciated both from the outside and inside of the space. The artist also plays with scale in this installation, imbuing the room with a sort of alternate universe, a dream-like scene that ties back to the balance between familiar / unfamiliar. 
This project brings attention back to a disappearing type of establishment where one can encounter characters such as the old Florida fisherman—someone who tells stories filled with knowledge, wisdom, and history. In this way, the project addresses the theme of authenticity and subtly points out how Miami can often lack this in certain realms, particularly as special old haunts continue to vanish. Presenting this exhibition during Miami Art Week in the middle of all of the glitz and glamour adds a sharp element of humor and highlights the artist's observations of the absurd. 
ARTWORK AVAILABLE FOR SALE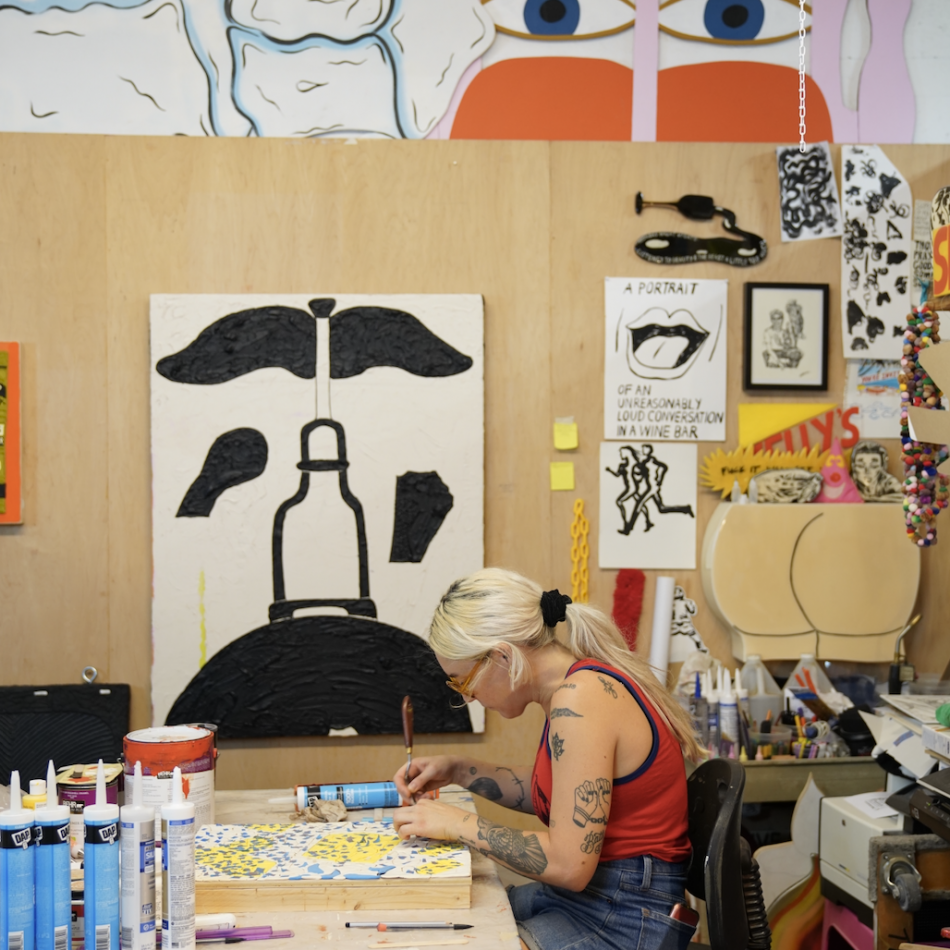 BIOGRAPHY
Kelly Breez (b. 1985, Lake Worth, FL) is a multidisciplinary artist who lives and works in Miami, FL. She works in -and combines- painting, illustration, humor, sculpture and installation. Her work chronicles life's absurdities-particularly in its seedier elements. The high gloss Bar Top resin that covers many of her pieces is a direct nod to her greatest muse and inspiration: the smoky old treasure-filled dive bar, crowded with human and non-human relics.