10 YEAR ANNIVERSARY
Annual Gala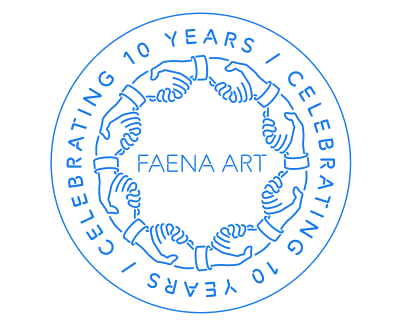 A CELEBRATION OF ART & TALENT
 
In 2021, Faena Art celebrated 10 years of supporting the arts and creating free and open to the public programming with its first fundraising Gala on October 28th at the Faena Forum.
‍
The funds raised went directly to supporting the artistic community by creating platforms for an artist residency program, site-specific multidisciplinary commissions, and bringing the Faena Prize for the Arts to Miami Beach for the first time in order to reach a wider audience.
Join Faena Art in its mission of supporting creative minds around the world at our upcoming gala! 
More info on the 2022 Faena Art Gala coming soon…
Mission
Faena Art commissions, produces, and houses cross-disciplinary artistic experiences. A catalyst for innovative, site-specific, and immersive practices, Faena Art bridges the popular and the experimental making art accessible to all. Faena Art fosters new models for social interaction transcending the traditional boundaries of art, science, philosophy, and social practice. Faena Art is a 501(c)3 nonprofit organization.
Donate
FAENA ART IS A 501(c)(3) NONPROFIT ORGANIZATION COMMITTED TO SUPPORTING ARTISTS AND NEW, SITE-SPECIFIC, CONTEMPORARY CREATIVE PRACTICES.