Annual Gala
PATTERNS OF PARADISE
November 10th, 2022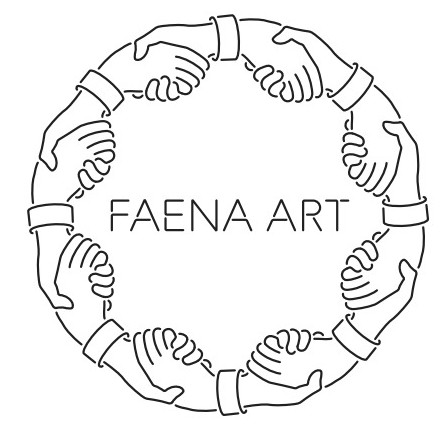 ANNUAL GALA 2022
A CELEBRATION OF ART & TALENT
"PATTERNS OF PARADISE"
Enter a world of different cultures and celebrate together as one.
November 10, 2022
Faena Forum Miami Beach
BROUGHT TO YOU BY
ARTISTIC INTERVENTION
Xander Ferreira
OPENING PERFORMANCE
Kianí Del Valle
LIVE PERFORMANCE
Gazelle
Tai′Aysha
SeeMeNot
ANNOUNCING
Faena Prize for the Arts Winner
Presented by Bombay Sapphire
CULINARY EXPERIENCES
Erik Ramírez
IN COLLABORATION WITH
Francis Mallmann, Paul Qui & Frederic Monnet
DJ SET
Pascal Moscheni
Richie Hell
Dress Code:
Patterns of Paradise explores the interconnectivity between all cultures—pick your favorite pattern to create a perfect mismatch as we celebrate ritual and collective consciousness.
Best dressed will win a two-night stay at Faena Hotel Penthouse.
Faena Art thanks Château La Gordone, Red Bull Absolut Elyx, Avión Tequila, Caviar Russe, Martini & Rossi, Perrier and Lavazza for their generous support.

The artworks featured at the Gala are available for sale. 
As a collaboration with Faena Art, part of the proceeds from all sales will benefit future Faena Art community programming.
View list of works here. 
For inquiries contact [email protected] 
Faena Art is celebrating over 10 years of giving back to the community while looking towards the future by bringing people together to support us in continuing with our mission. The funds raised through the Gala will go directly to supporting the artistic community by helping us continue creating a platform for artist residency programs, site-specific multidisciplinary commissions, and year-round programming for our diverse South Florida community.
Faena Art makes space for expression and allows artists to push the boundaries of creativity. Join our mission of supporting creative minds around the world.
LUXURY TRAVEL PACKAGE
Do good, give back, and vacation better—all while supporting the arts! Faena Art and Inspirato are partnering to introduce a new Luxury Travel Package to support our everlasting mission of celebrating and supporting artists and creative minds around the world!
Reserve your luxury Getaway in an iconic destination around the world—with proceeds benefiting Faena Art. With your help we can continue to encourage artists, create culture,and offer a platform of expression and creation through art!
Mission
Faena Art commissions, produces, and houses cross-disciplinary artistic experiences. A catalyst for innovative, site-specific, and immersive practices, Faena Art bridges the popular and the experimental making art accessible to all. Faena Art fosters new models for social interaction transcending the traditional boundaries of art, science, philosophy, and social practice. Faena Art is a 501(c)3 nonprofit organization.
Donate
FAENA ART IS A 501(c)(3) NONPROFIT ORGANIZATION COMMITTED TO SUPPORTING ARTISTS AND NEW, SITE-SPECIFIC, CONTEMPORARY CREATIVE PRACTICES.