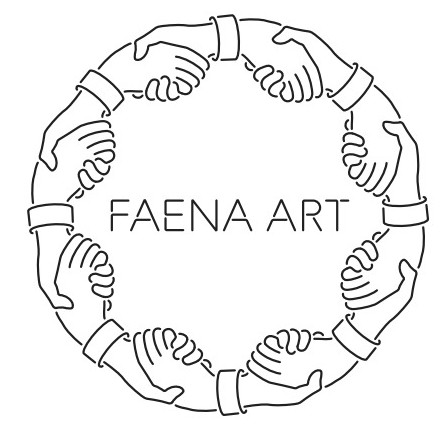 2022 Faena Art Gala
A CELEBRATION OF ART & TALENT
"PATTERNS OF PARADISE"
Enter a world of different cultures and celebrate together as one.
November 10, 2022
Faena Forum Miami Beach
BROUGHT TO YOU BY
ARTISTIC INTERVENTION
Xander Ferreira
OPENING PERFORMANCE
Kianí Del Valle
LIVE PERFORMANCE
Gazelle
Tai′Aysha
SeeMeNot
ANNOUNCING
Faena Prize for the Arts Winner
Presented by Bombay Sapphire
CULINARY EXPERIENCES
Erik Ramírez
IN COLLABORATION WITH
Francis Mallmann, Paul Qui & Frederic Monnet
DJ SET
Pascal Moscheni
Richie Hell
The artworks featured at the Gala are available for sale. 
As a collaboration with Faena Art, part of the proceeds from all sales will benefit future Faena Art community programming.
View list of works here. 
For inquiries contact [email protected] 
Faena Art thanks Château La Gordone, Red Bull Absolut Elyx, Avión Tequila, Caviar Russe, Martini & Rossi, Perrier and Lavazza for their generous support.
Mission
Faena Art commissions, produces, and houses cross-disciplinary artistic experiences. A catalyst for innovative, site-specific, and immersive practices, Faena Art bridges the popular and the experimental making art accessible to all. Faena Art fosters new models for social interaction transcending the traditional boundaries of art, science, philosophy, and social practice. Faena Art is a 501(c)3 nonprofit organization.
Donate
FAENA ART IS A 501(c)(3) NONPROFIT ORGANIZATION COMMITTED TO SUPPORTING ARTISTS AND NEW, SITE-SPECIFIC, CONTEMPORARY CREATIVE PRACTICES.