ROLLER DANCIN´ RINK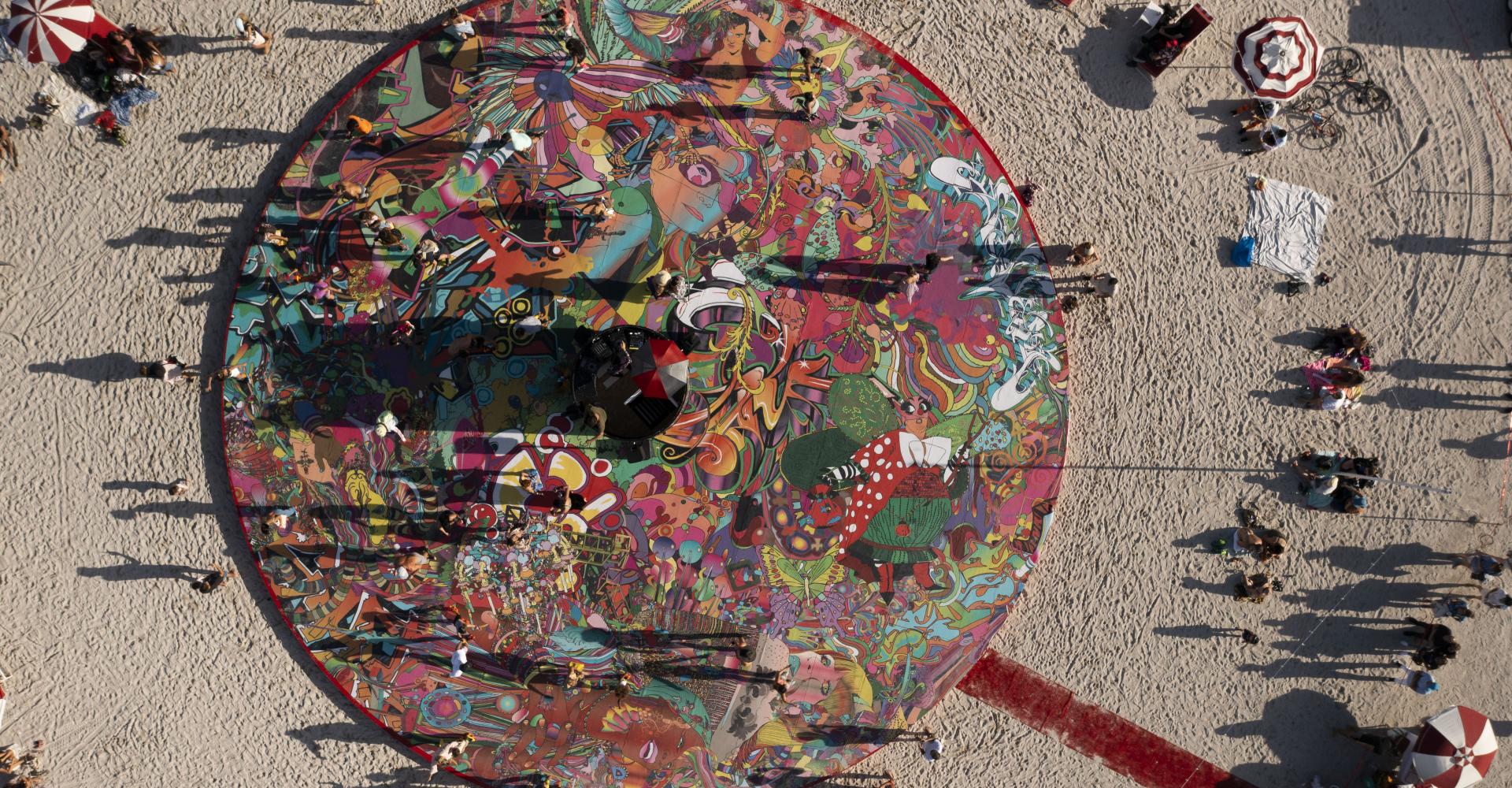 ROLLER DANCIN´ RINK
Saturday, April 30 – Sunday, May 1
Faena Beach
ángeles veloces arcanos fugaces is a participatory art installation that reimagines a roller dancing rink as an art experience by assume vivid astro focus (avaf).

DJ sets by Gazelle, Richie Hell, and DJ Pony.

The immersive, participatory, and site-specific installation created by avaf included a line-up of DJs who activated the roller rink with their music while the public was being invited to dance and skate within the installation on the beach.

This edition of the program took place on Saturday, April 30 and Sunday, May 1, 2022 at the Faena Beach.

This participatory work established a new platform for social interaction at the Faena Beach.
Roller skates were provided to attendees.

Faena Art, the international non-profit organization dedicated to the presentation of cultural programming that transcends disciplines and encourages collaborations across geographical and philosophical borders, originally commissioned avaf to create a neo-disco roller rink in 2014 for the Faena Art Center Buenos Aires.
This rink was reimagined in 2015 for the Faena Beach, was later installed for a special edition inside Faena Forum, and it now found its way back to the sand!

About the activation, Alan Faena adds, "Through Faena Art programming, we create a place for a diversity of voices where people can experience a cultural exchange. This unique type of experimental program is at the core of Faena Art's mission and introduces artwork that encourages new dialogues while various communities from Miami come together to be a part of avaf's immersive installation."

assume vivid astro focus first explored the concept of the roller rink as an interactive installation with Public Art Fund in Central Park, New York City in 2004 as part of the Whitney Biennial. That original iteration of the project was intended as an homage to the Skate Circle, a community of roller dancers in Central Park that have been a part of New York City's identity for years and part of the fabric of its  cultural life.
Now, for Faena Art in Miami Beach, avaf moves this public project to the beach to create an open participatory space for celebration that exists somewhere between multiple genres including music, dance, art, and video and repurpose the art viewing space as an arena for physical activity and community gathering. Likening their work to music, avaf has said, "it's the medium that's most suitable for reaching the viewer and transmitting ideas. The way it does so is very corporeal and entices an immediate and shareable reaction."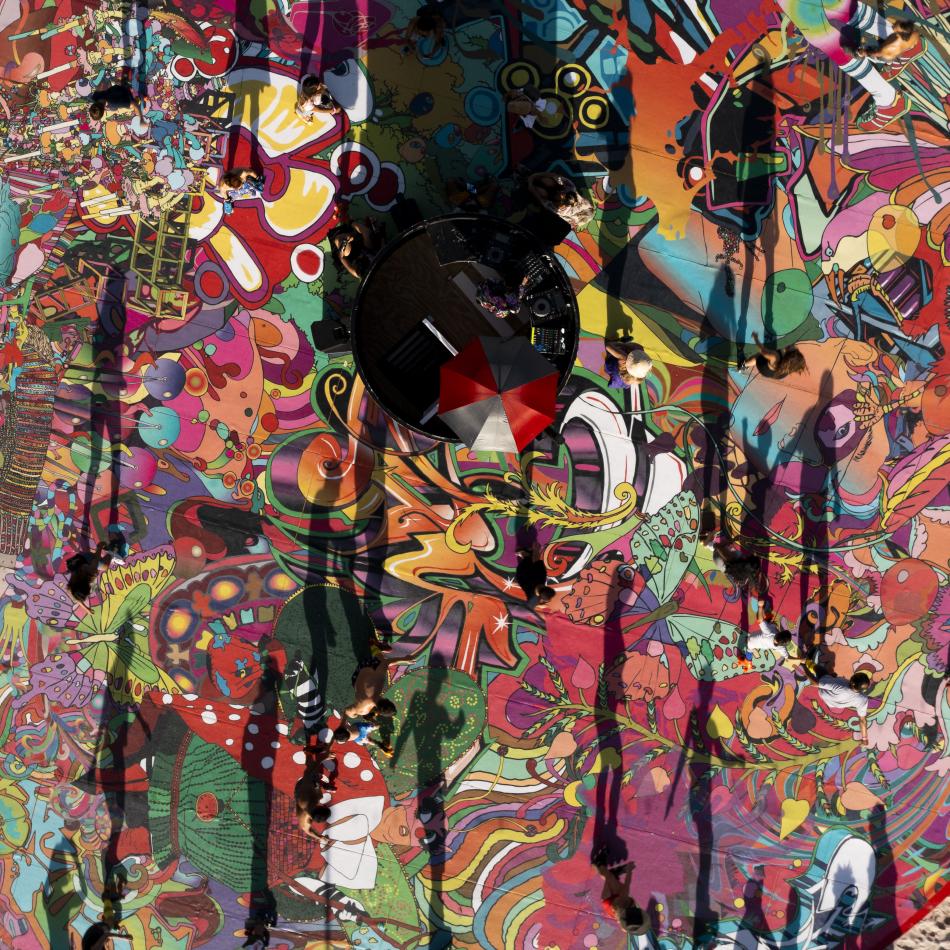 ABOUT ASSUME VIVID ASTRO FOCUS
assume vivid astro focus is comprised of Eli Sudbrack and Christophe Hamaide-Pierson. Eli Sudbrack was born in Rio de Janeiro, Brazil and lives and works between São Paulo and New York. Christophe Hamaide-Pierson was born in Paris and lives and works in Paris. Their work is part of major international collections such as the Museum of Modern Art, New York; Museum of Modern Art, São Paulo; De La Cruz Collection; and The Depart Foundation.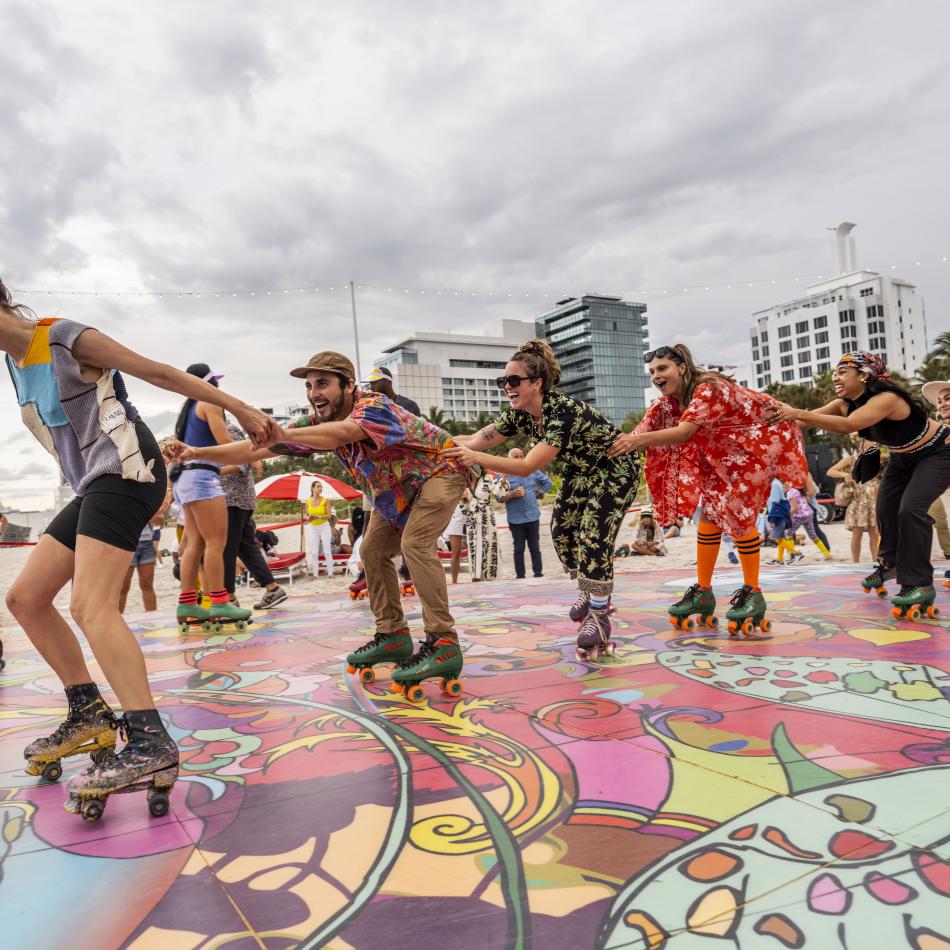 ABOUT FAENA ART

Faena Art is a 501(c)3 nonprofit organization that commissions, produces, and houses cross-disciplinary artistic experiences. A catalyst for innovative, site-specific, and immersive practices, Faena Art bridges the popular and the experimental making art accessible to all. Faena Art fosters new models for social interaction transcending the traditional boundaries of art, science, philosophy, and social practice.