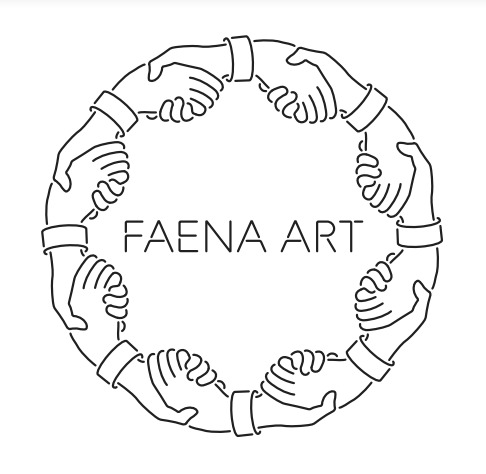 SPACES OF INFLUENCE:
SHAPING COMMUNITY IN THE MODERN WORLD
Another season, another incredible Miami Art Week at Faena! This year, join us as Faena Art features newly commissioned site-specific installations throughout the Faena District from December 5th to 10th!
BROUGHT TO YOU BY

Monumental works and exhibitions will set the stage at Faena Beach, Cathedral and Faena Art Project Room where internationally renowned artists create installations that serve as a testament to the belief that art has the incredible power to foster a sense of belonging, spark meaningful dialogues and forge connections that transcend boundaries engaging guests from all over the world who visit Miami Beach for this incredible time of year with ART at the core.
'MAZE: JOURNEY THROUGH THE ALGORITHMIC SELF'
A MONUMENTAL IMMERSIVE ARTWORK
AND
'BATTLE OF THE CORPORATE NATIONS'
BY
SEBASTIAN ERRAZURIZ
DIRT'S DIVE
A SITE-SPECIFIC INSTALLATION BY
KELLY BREEZ
AT THE FAENA ART PROJECT ROOM
S.2122
COMMISSIONED BY THE REEFLINE WITH FAENA ART
BEEPLE
BEFORE MIAMI DESIGN PRESERVATION LEAGUE
A NO VACANCY PROJECT
LIENE BOSQUÊ
FAENA ART THANKS ACQUA PANNA, CHATEÂU LA GORDONNE, CHRISTIE'S ART FINANCE, D'USSÉ COGNAC, FEVER-TREE, GREY GROOSE VODKA, KOMOS TEQUILA, LINCOLN, RED BULL, SAINT JAMES ICED TEA, AND SAN PELLEGRINO FOR THEIR GENEROUS SUPPORT.